Connecting you to Swedish Lapland
VISIT:
JOKKMOKK'S winter market.
Icehotel. Tree hotel. Gammelstad church town.
DO: KICK SLEDGE. SKI TOUR. ICE PACK SNOWMOBILE SAFARI. REINDEER SLEDGE TOUR. HUSKIES. SNOW SHOES. Archipelago adventures. LEARN THE ARCTIC LIFESTYLE.
Swedish Lapland is SERENITY, CULTURES AND WILD NATURE all year around.
Travel, experience and enjoy the genuinity of Northern Scandinavia
We are your connection to Swedish Lapland and Northern Scandinavia. Arctic Connection Travel Group is an incoming tour operator/DMC in Luleå, Swedish Lapland. Our coach fleet consists of modern high quality buses in different sizes. We offer custom made packages for the smaller companies as well as for the big travel agencies and tour operators. Contact us for only ideas, transfer, the complete solution and anything in between. Our long experience of the tourism in northern Sweden, Finland and Norway combined with the good partner relations and invaluable network we are a reliable gateway to Northern Scandinavia.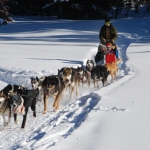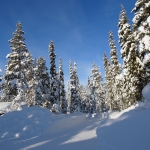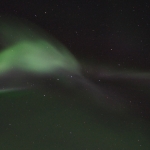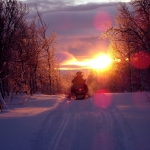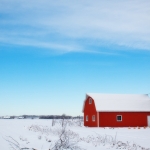 Swedish Lapland offers a variety of experiences during winter time; urban nature at it's best in Luleå, the coastal city surrounded by the frozen sea with the ice track. The archipelago invites to exciting adventures like ice pack safaris on snowmobile. In the river valleys of Swedish Lapland you'll find the wild, the untouched snow and the reindeer farmers. The world famous ICEHOTEL is a must, as well as the old Jokkmokk's Winter Market - a meeting with the culture of Sami.
The magic of the never setting Midnight Sun combined with the majestic nature of the Northern Norway is sure breath taking. Cruise with the world famous Hurtigruten through valleys so deep on fjords of the colour emerlad green.
News
2019.05-29
The time of the Midnight Sun is finally here. For us living here - we need all the hours of sun after the dark winter months. For visitors the Midnight Sun is a magical experience - especially combined with the most northern part of Sweden and Lofoten - to which we are bringing 6 fully booked tours this summer.

2019.02.12
Jokkmokk's Winter Market has come to an end for this year. We have brought over 250 persons to the market (and Swedish Lapland) this year and who knows how many visitors we will have next year? Nothing brings us more joy than presenting our lovely corner of the world.

2016.12.14
Jokkmokk's Winter Market is an over 400 year old tradition with lots of spirit and genuin products. From Luleå and Boden we have departures to Jokkmokk Friday (February 3) and Saturday (February 4).
Departure
Luleå bus Station 07.15 Back in Luleå 19.15
Boden bus station 07.45 Back in Boden 18.45
...
Price per person: 350 SEK
Call +46(0)920 23 23 50 for booking

2016.09.08
Summer is gone and we're now facing a period of beautiful autumn colours. And the Northern Lights as well! We love the autumn, not only cause of the many shades of gold that's all around but also for the fresh air it brings. Things to do in the autumn in Swedish Lapland: kayaking in the archipelago, take a tour on fat bike along the shores, hike in the beautiful landscape in Björkliden and stop to refill your water bottle with pure water that flows from the mountain tops. Autumn in Swedish Lapland is coulours, freshness and energy.
2016.03.14
Summer season is coming up. We are glad to inform you that we've got over 200 travelers flying to Kiruna and Luleå between the beginning of June and the middle of July to experience the land of the midnight sun in Swedish Lapland and Lofoten, Norway.